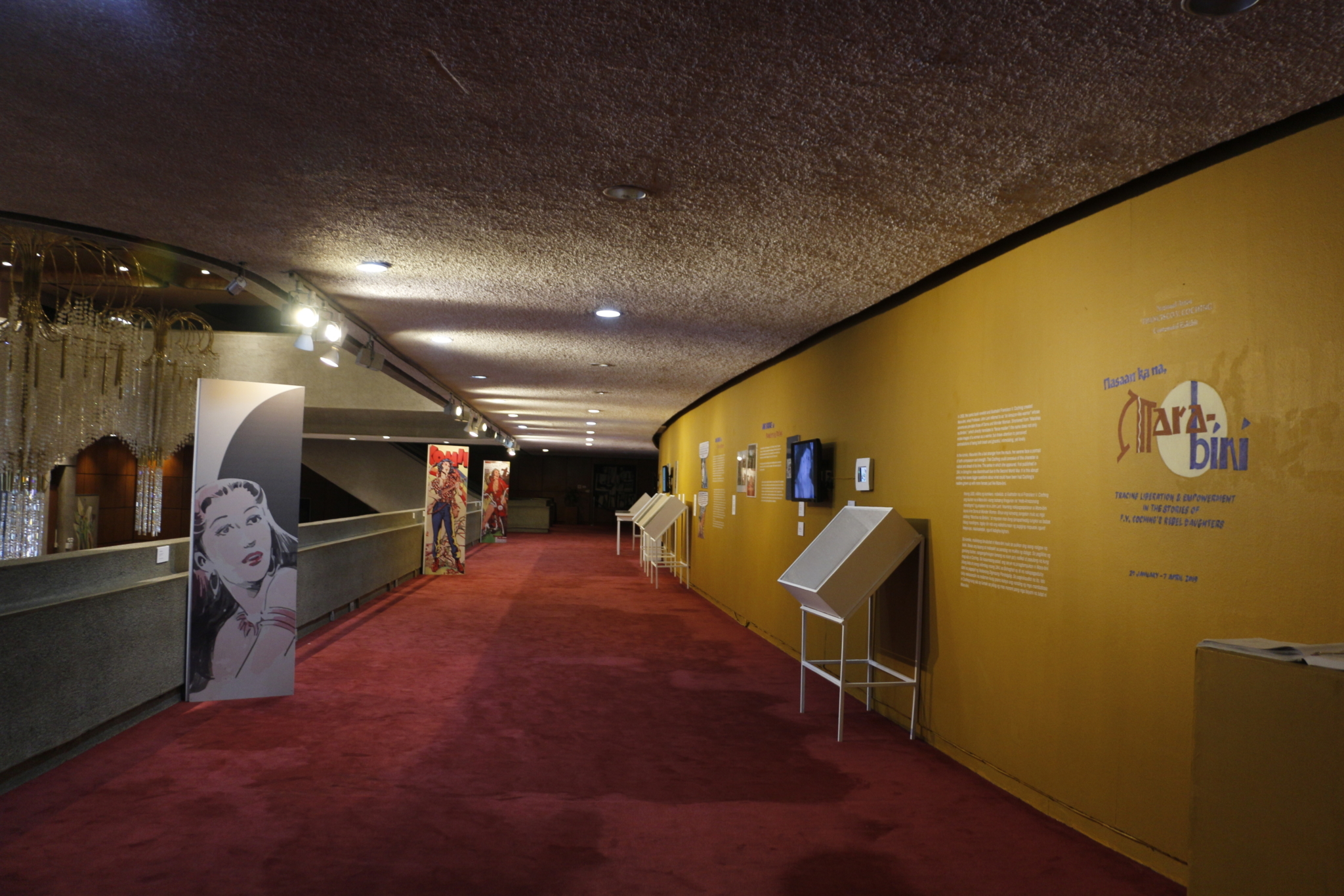 The women in Francisco V. Coching's comic book characters are everything society says a woman shouldn't become: guerrillas who carry rifles around; bandits on top of motorcycles; rebels who infiltrate armies; and women who are simply unapologetic at being who they are. While the rest of the world embraced the male domination of the art scene and the overall fixation of artists on women as sexual objects and mistresses, Coching had made a career out of carving a stage for women's liberation in illustration; arming the masses with principals who dare ask to change the status quo and to question the social structures set among genders. Although it may sound progressive for the Cultural Center of the Philippines to mount a show that looks at the representation of women through the unrelenting depiction of Coching, comics has remained to be an art form looked down upon among the agencies of art.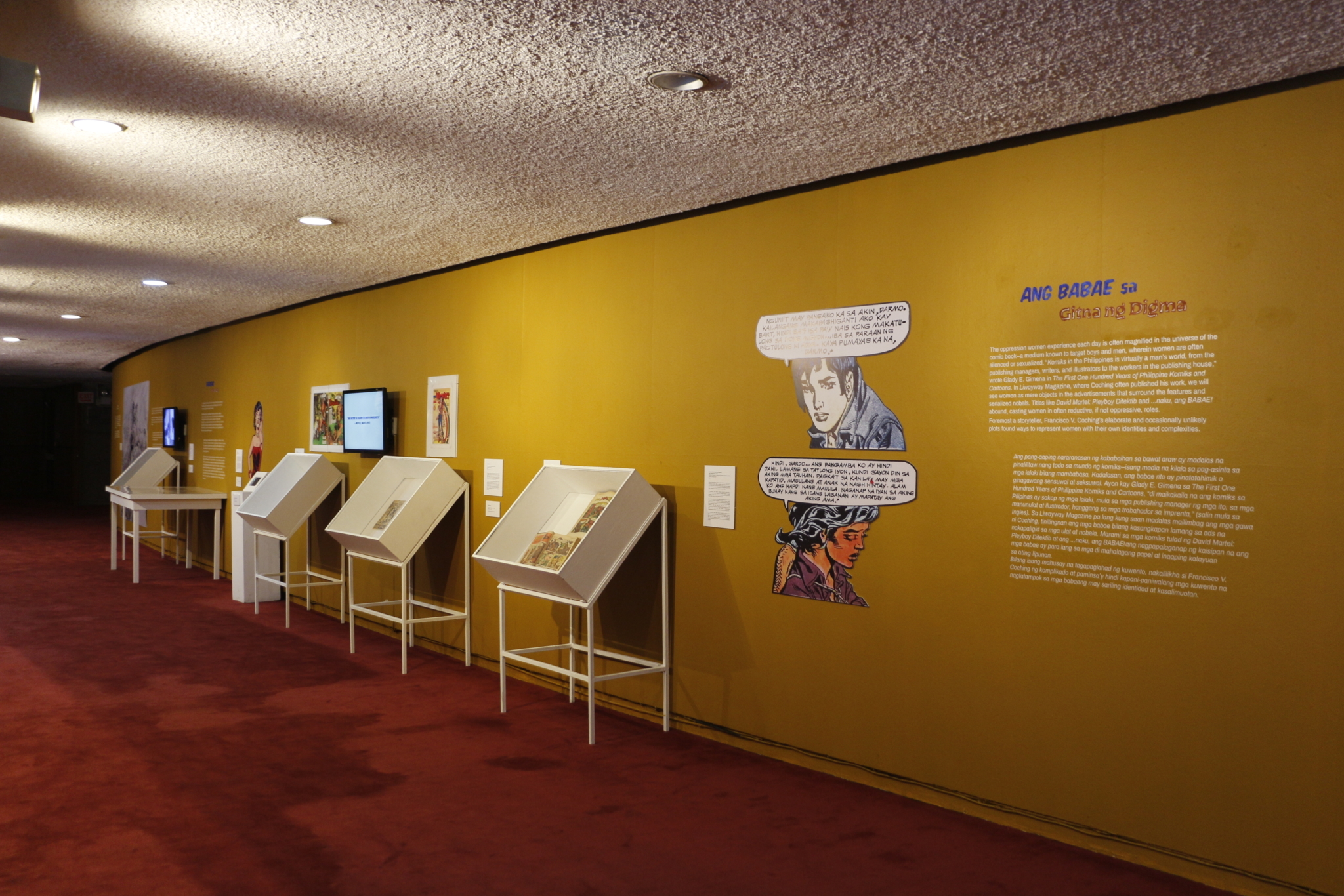 Earlier this year, the CCP hosted the birth centennial exhibition of Francisco V. Coching who is one of the only two comic book artists conferred with the National Artist Awards for Visual Arts. Curator, Alice Sarmiento, asks in her notes, "Nasaan ka na, Mara-bini?" – a question that seeks to find the whereabouts of Coching's beloved heroine. Shortened from Marahas na Binibini (fierce maiden), she carries an Amazona warrior-like physique and fights against enemies, rescuing wounded men and lifting them to safety.
Amid the difficult task of assembling this show, which is supposedly respectful of a national treasure, "Nasaan ka na, Mara-bini?" somehow betrays the artist, and the women whose struggles and marginalized lives he drew from, with a presentation that seemed to be short-changed: too few materials to browse; video clips from what could have been a screening of adapted comicbook titles to silver screen; and the confusing timeline, which made it even harder to read the works in context of the period the works were published.
However, what we learn from the re-mastered comicbook editions on digital tablets displayed at the exhibition is Coching's resiliency to create sophisticated female identities in works like Talipandas (1958), Kontra-Bida (1955), and Waldas (1955). Coching's panels were graced by smoking prostitutes who questioned the male gaze; cosmopolitan women who rejected decisions made by their patriarchs; and women in bikinis who enjoyed playful banter with their male counterparts. All of these depictions challenged conventional expectations on the image of a woman; his characters seemed mindful of their unconstrained presence
While working as a novelist and illustrator at Liwayway Magazine, Francisco's father, Gregorio, would bring him to work as a young boy. Several years later, he would find himself writing and drawing for the same magazine and would soon have his beloved Mara-bini published in Bahaghari in 1941. Unfortunately for Coching, the publication would discontinue its operations as the second world war happened and, unfortunately for Mara-bini, she would be revived to comics a couple of years after in Dumagit, published in 1953, but only to fall in love with her enemy, following the stereotypical arc expected of women characters: the independent and feisty woman changes her mind and submits herself to a man in return for the promise of eternal protection, stability, and love.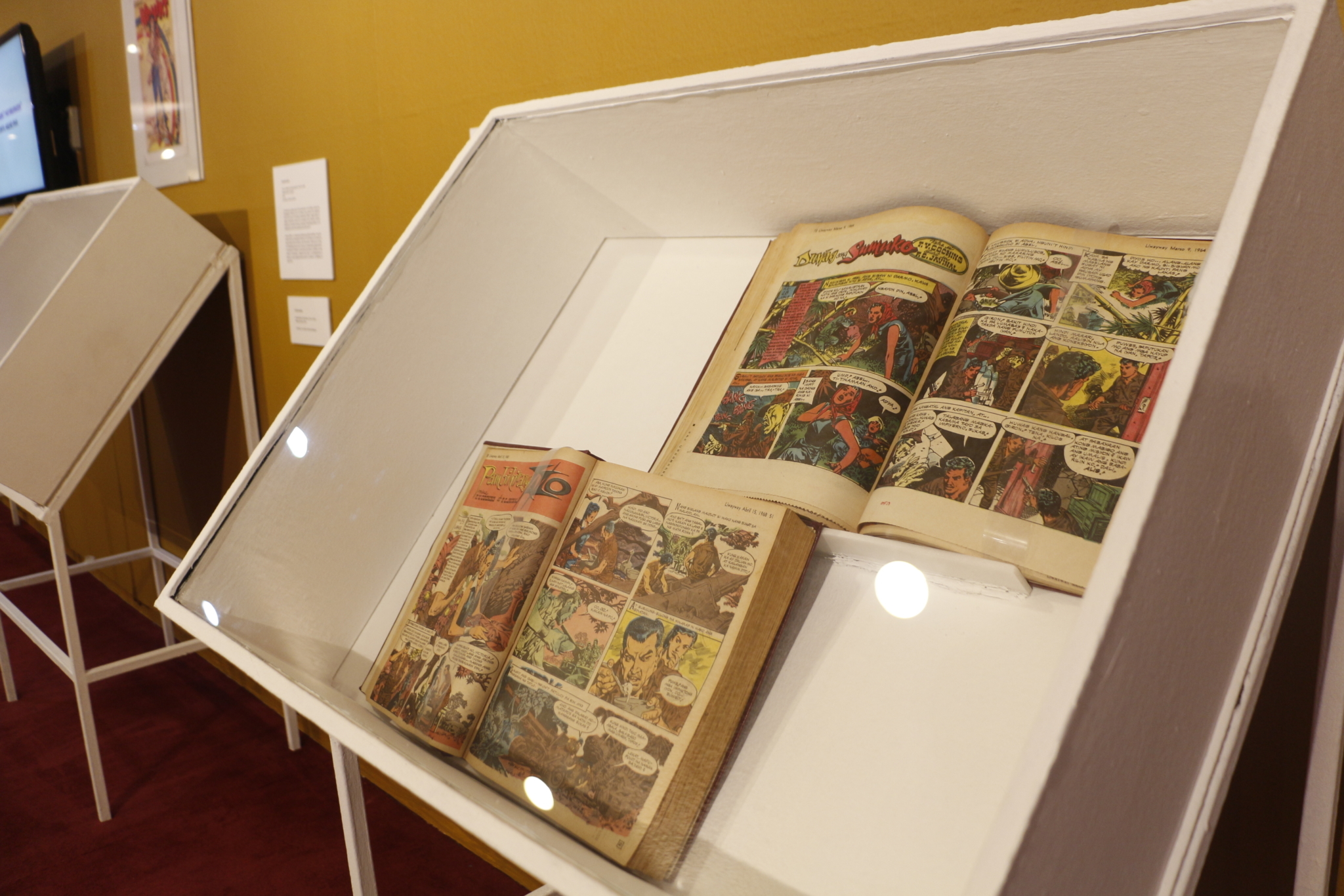 It's hard to look at this exhibition without being disturbed by the same concerns, which might have plagued Coching and the women of his time. How difficult is it to put women and comics at the center of cultural institutions? Re-introducing the plight of the female gender in Coching's stories will take more than a handful of original pages from his body of works and dull standees of the actresses who played these characters in their respective film adaptations. What we know so far from this exhibition is that there is a pressing need to demand our cultural institutions to distribute equal ascendancy among all forms of art whether they serve at the pleasure of financial investments or not; moreover, the history of the plight of women's rights is long and lonely even in mass-produced platforms and through uncontested cultural authority (no female visual artist has been conferred with the National Artist Awards while the rest of the world is trying to correct discrimination of women in commercial galleries and museums).
The exhibition was still successful though in pointing out how Coching involved himself in a lifelong fight to constitute a space to bring the audience to these women; the patrons of comics who are mostly from the marginalized sectors see themselves represented wearing clothes and speaking dialogues they can easily identify with. Such was an impossible task for the artist whose reign as "King of Komiks" was kept in the dark by the most affluent of his peers and the most powerful of institutions, as they focused on art forms that continue to inflate capitalist junctures, thus, ignoring the strength of comics as currency for cultural empowerment. Placed in the narrow hallway of the CCP where the exhibition was installed, we barely see the brilliance of the regality of Coching's "rebel daughters" because of insufficient content presented: an issue bound by matters such as governing the estate of a National Artist. A comparison can be made with the more engaging and vibrant simultaneous exhibition of Coching's works by a privately-funded museum, which can be viewed at a price, unlike this free entry, which is open to the public. This conflicting situation leaves us in wonder: how can public institutions protect the works of our National Artists and acquire them for public access when the negotiation involves capitalist enterprises?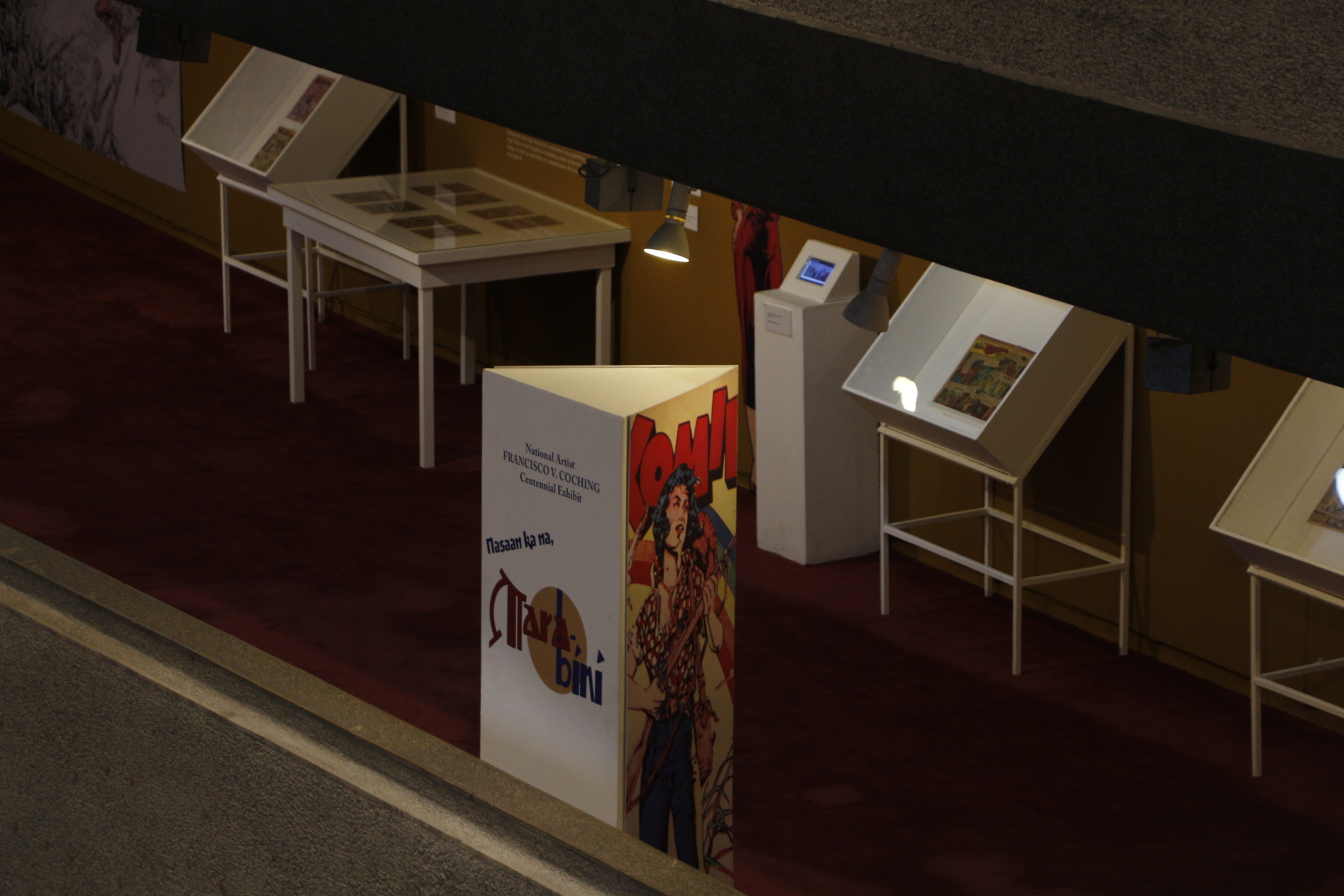 At what cost do we continue to let our national treasures slide to the hands of only those who can afford it? In asking "Nasaan ka na, Marabini?" perhaps the inquiry is directed at institutions like the CCP itself and government agencies that should strive more in drawing out women and comics out of the periphery and let these silent voices of the underserved be heard.