A few years from now, someone will rent a copy of Elmer Borlongan's 'Mobile record shop' from a phone app and sync it to an LCD screen on her living room wall. It will surely strike up a conversation among her family. Her aunt is a painter and will zoom in to study the strokes; her uncle will enjoy reading the annotations by a curator from when the works were exhibited in a museum in 2014. She will pay 2900 pesos, which is usually split between the owner, the artist, and the app developer. Not bad, she will think, she will have never been able to buy the work since it is in the artist's collection. Next week, she will show a copy of an AI-based animation by an emerging artist she came across on Instagram. The artwork is co-owned by five people: three in the Philippines, two in Korea.
It is difficult to deny the ubiquity of the screen today. This seemingly limitless space that, unlike a room or book, can contain an infinite amount of data and can change in a blink of an eye. The screen has been steadily taking up roles in our lives over the past decade. Upon the onset of the COVID-19 pandemic, many people were pushed into a headfirst dive into the virtual world. The art industry was not exempted. Galleries and museums closed after being tagged as "non-essential", and people's dependence on the screen was expedited as many turned to it for survival.
As it seems, this crisis of the screen is poised to persist even after the pandemic. The term 'crisis', is etymologically linked to 'critical stage'; it refers to the unstable space between death and survival. This particular crisis questions the long-standing beliefs of the art industry about an object's value, the role of institutions, and the concept of ownership, among others.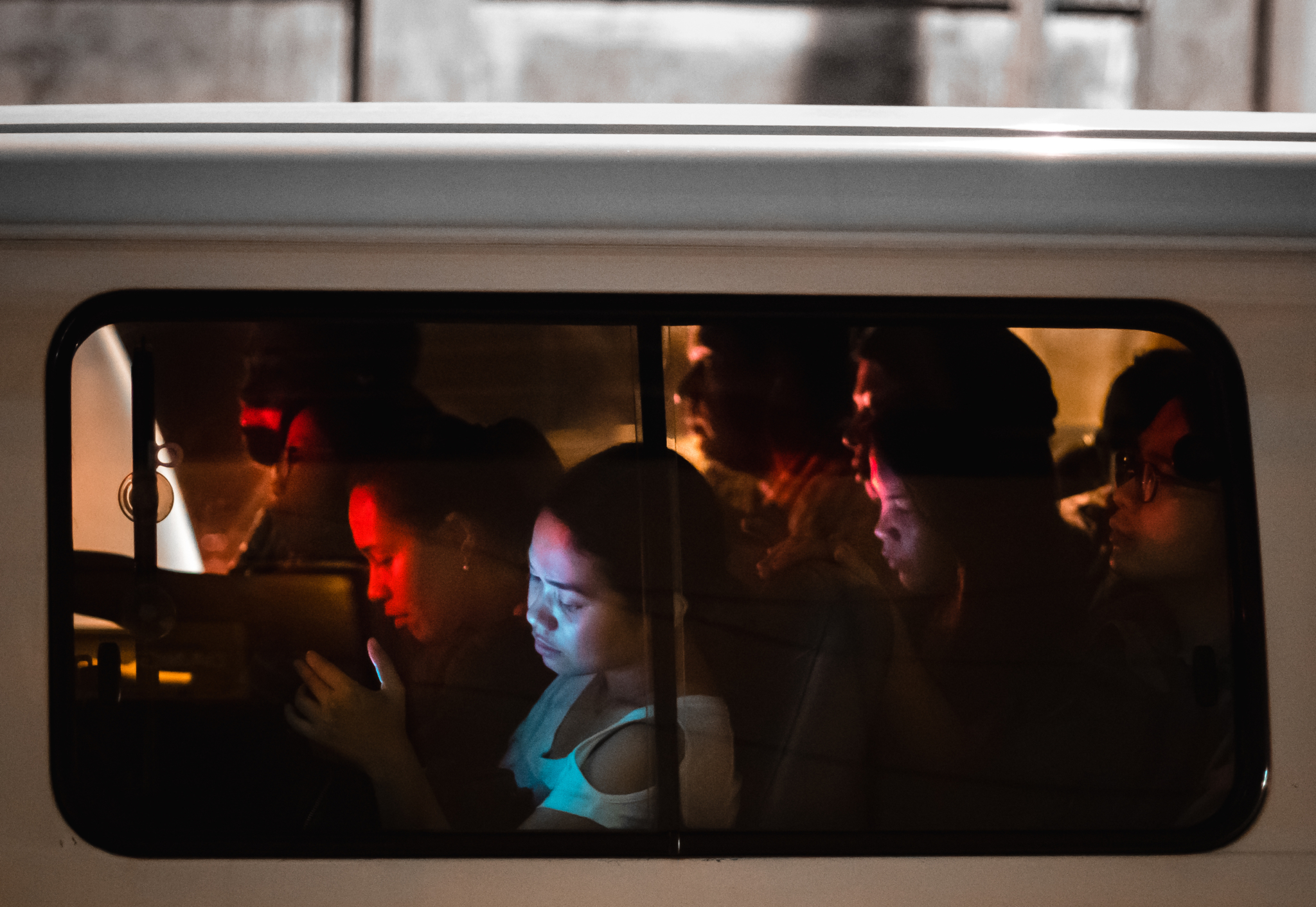 Dematerialization towards 'art for all'
The screen allows for the tangible to give way to the intangible. Institutions that have heavily depended on the authority of a physical space are now compelled to distill objects to its significance and the processes inside it. This dematerialization happens whenever new media technology arrives. When printing arrived in Europe, artists earned prestige and profit from selling prints as much as paintings. The Last Supper by Leonardo da Vinci, a pop icon in Filipino homes, was made preeminently famous by its print version from an engraver named Raphael Morghen. The painting might not have reached universal fame if the print did not bring its intangible essence outside of Italy. Similarly today, migrating an artwork to the screen can work for the benefit of the original artwork: expanding its social and economic value, and even generating drive to see the actual work. The screen opens new ways of monetizing artworks for both the artist and the owner. All while giving more people access to beauty otherwise unnoticed.
This dematerialization has also led to recognition of the laborious process artists put into making digital art. The question of how to assign value to something infinitely reproducible has long plagued digital artists. Now, artists who want to sell their works can 'mint' their works as non-fungible tokens or NFTs—digital contracts recorded in an untamperable public ledger. More promisingly, artists can now even get automated royalties from the resale of an artwork. Big-shot institutions are starting to recognize its potential: recently, auction house Christie's sold a digital artwork for $69 million, and shortly after, Sotheby's announced its partnership with an NFT artist.
More than being a tool for monetizing artworks, NFTs also allow for collective-ownership. The buyer of the $69 million NFT piece turns out to be not one person, but two Singapore-based investors who have been exploring collective-ownership models. With the objective to share both the experience and ownership of art to more people, the duo placed twenty artworks in a virtual museum that can be visited for free; these assets were divided and are now co-owned by thousands of people.
Collective-ownership is not a foreign model to the Filipinos. Among the Ibanags of Northern Luzon, for example, property used to be communal: a group, instead of individuals, owned the land and each cultivated it according to one's needs. This same communal philosophy makes the foundations of the internet—a space now slowly being accepted as legitimate. For both digital and analog art, the internet and the screen have been indispensable for bridging Filipino art to the world, and the world to Filipino art.
Humoring imagination
Today, eighty percent of Filipino population or 89 million are active social media users. Even amidst the rice fields of Nueva Ecija, on a single street alone, there are now more than a hundred people earning money from trading NFTs in an online game. If even just half of this diverse demographic could start participating in the arts through the screen, then what a triumphant art scene that would be!
Definitely, as with any new arena, the virtual art scene will face resistance along with new forms of marginalization and exploitation. There are a lot of holes to fill before people will feel safe to walk on this field.
While the experience of material art can never be substituted, the screen now demands its own legitimacy. The good thing that comes from acknowledging this crisis is that it creates alterity from what exists, and if assessed and decided upon carefully, it is possible to lead towards good change.
Ever since, the Philippine arts have always drawn origins from efforts to manage crises: from the drive to survive the forces of nature, Filipinos have created the idea of Bathala and the rituals for fertility and abundant harvest. The arts have always been motivated by hope for a better future. So if these wild speculations are taken for what they are, there is no harm in considering the power of the screen to forward a culture of generosity wherein more people can gain from the enchantments of art.